13.06.2019
I'm in Amsterdam with a partner who dislikes art (I know!) so I could only pick one gallery for us to go to. I saw the posters around town listing artists I liked listed on it and the building looked small enough for him not to hate it for too long.

Moco Masters – there's nothing here
We paid £20 for a rather small and very crowded museum. Four floors with three being split between Banksy and Daniel Arsham and the top floor devoted to the "masters." There was one Hirst and one Basquiat. I'd want more than that to put them on the advert.
I was most happy with the Kieth Haring wall. There were a few works of his and a looping video with a few more bits. The vital political component was mentioned but, as with everything here: not in much detail.
I wanted to learn a bit about Basquiat as I just know he gets namechecked in rap lyrics. There was one painting with a bit of text about how he was discovered by Warhol. Huh. I guess this is a start for people who don't know about contemporary art but want to. That's good. The 'Moco Masters' on the top floor is a 'greatest hits' of pop artists. Maybe I am the wrong audience.
Banksy makes us think?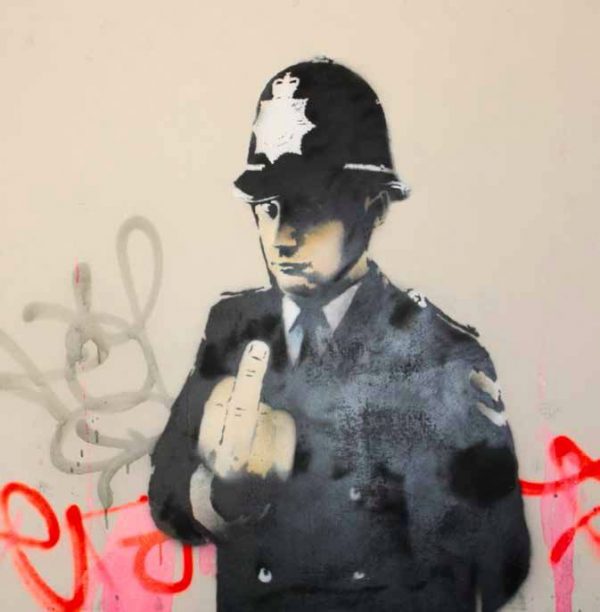 I don't hate Banksy, but I am over him. I watched and enjoyed Exit Through the Gift Shop, his documentary, and take an interest in the reception to his work. They way his work was curated here is more interesting to me than seeing a monkey stencil up close.
I think the context here stops the art being radical. Beanfield, one of the police works, is placed next to information about police violence against a crowd of hippy families. Banksy makes us think. Maybe the police can be bad.
Or maybe they are silly?
This iconic statement piece by Banksy shocks us, makes us laugh and, above all, prompts us to not take police officers too seriously – Description excerpt for Rude Copper 2009
There is nothing cool about a Banksy private collection
Especially at this non-radical price. It is a luxury to see these works, some of which were prized off the walls they were left on to hide in someone's dining room. To show off. Private art collections are both wank and a danger to those who do not look after the works in them correctly.
Moco Drinking game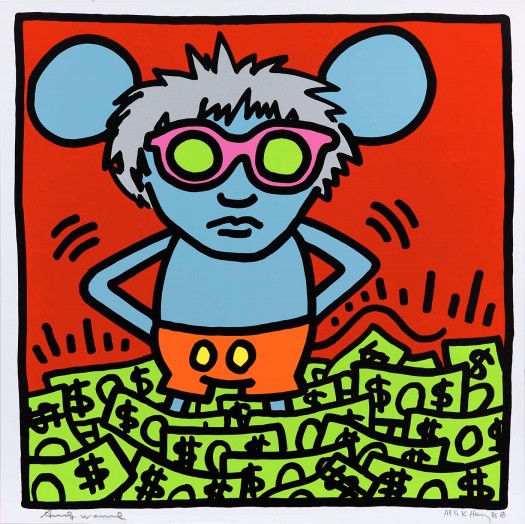 Drink each time the wall text uses the work icon/iconic
Drink each time it says "Banksy makes us think about"
Take a shot each time Banksy makes us think maybe the police can be bad
Drink each time an area is too crowded for you to move comfortably
Drink each time you see people taking pictures in the striped room without looking at the art
Finish your drink when a work uses Micky Mouse
Take a shot each time you see a new version of the Balloon Girl
Take a shot each time you see someone take a picture in front of the middle finger policeman banksy with their friend holding up their middle finger
This game can also be played on the Moco website.
I don't think there is nothing wrong with taking pictures with art. It's a different way with engaging. It is just different, though it may not be as deeply. Don't be a snob.
How Instagram changes art galleries
Looking on the #MocoMuseum tag on Instagram shows the predictable. The most commonly tagged photos are of the famous Banksys, followed by pictures of people in the striped Kusama room and the Arsham basketball room. I was doing the exact same thing.
The Kusama room has two works in a room of their own "designed by Moco Museum's own creative team". In this square room you could either have them on opposite or adjacent walls. Putting them together means you can have a selfie corner away from them.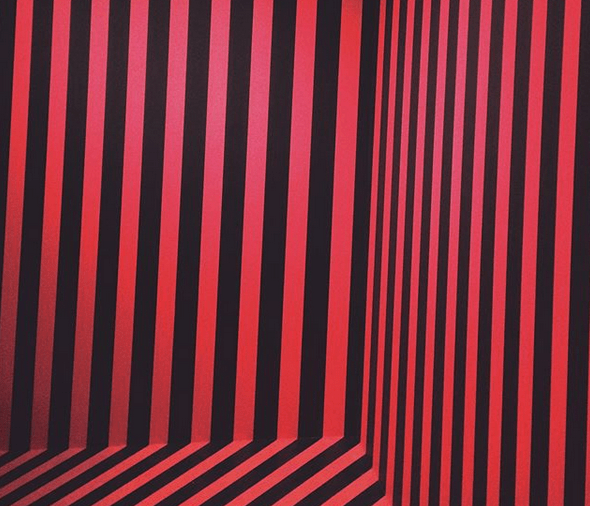 According to Arsham over 150,000 people have seen his exhibition there since January 18th. I hadn't heard of him before this. That's cool for him. People are learning about his work.
Are people learning anything?
This photo caught my eye. It's a cool shot but the caption is also worth looking at. That's not a #Banksy. Is she using it because more people search that than #Arsham? There is a lot of photos under the Banksy tag that are other peoples' street art. Is it because she was at #Moco to see Banksy's unauthorised exhibition so used that tag. Does it matter? Does it #matter. Is that wanky?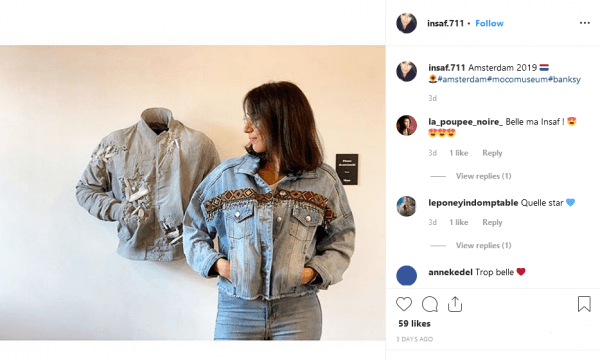 What do curators think of Instagram's effect?
Here is a 13 minute TEDx talk from Jia Jia Fei, 'Director of Digital' at the Jewish Museum in New York and former Associate Director of Digital Marketing at the Guggenheim, about how she sees things changing in both marketing and consumption/ -
Or a short Vox video plotting a history from 60's Installation Art (works designed for certain spaces that you move through and may interact with) to today's pop up "Instagram Traps". Showing how ""Instagram traps" are changing art museums">changes to museum photography rules changed how visitors experience art and who saw it
Social Media is getting people in! They might be experiencing it in a different way but they are there.
What is the point of this Museum?
Here I am pissy that the exhibits don't make you think but I've been thinking about it all week. Tourists rate it well online. It'a popular. Someone must like it. The sculpture garden is viewable for free from the outside through the fence.
And I did have a good experience. One of my favourite pieces of Haring's was on display.
I took a minute to stand and look at it. It has such good vibes and filled me with warmth. Then the crowd and not-being-along took over and I moved to the next room. I'll leave you with it. Best Buddies.